When you work with the real estate agents at Valley Realty, you're working with pros who take guess work and uncertainty out of the equation. Our realtors live in and are experts in the local area. We know Newberg, Dundee, and McMinnville, and Yamhill County extremely well so you can be confident in the professional guidance you receive and your new home purchase when you work with us.

Teri Steneck's understanding of client relationships stems from over 14 years of experience in the real estate industry. She has the experience and the local contacts to navigate any challenge.
Teri specializes in residential, commercial, rural, vineyards, farms, land, new construction and investments properties in Yamhill and Washington Counties.
Her commitment to her clients is unparalleled. Teri has the unique ability to take the stress out of the real estate transactions for her clients because she can handle even the most complicated problems. You can trust that your real estate transaction is being handled by a professional who is an expert in the industry.
In 2009, she established Valley Realty Professionals in order to provide a personalized experience for her clients. Teri recognized that there were many agencies who operated from a different client-service philosophy. Many agencies would simply hand clients off from one part of the process to the next.
Teri understood that clients needed one person they could turn to and trust during the process. It was this belief that made Valley Realty so successful in a short period of time.
Contact Teri today to see how she can serve you throughout your next real estate sale or purchase.
---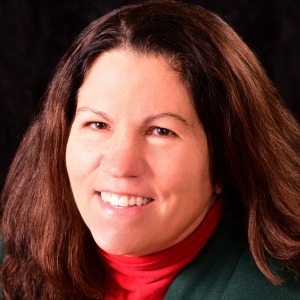 Sonja is a native Oregonian who moved to Yamhill County more than 20 years ago. She and her husband now live in rural Yamhill County, where they dabble in raising a few head of cattle. Growing up on a cattle ranch helped Sonja develop integrity and a strong work ethic, both of which permeate her life to this day.
In order to attend college, she worked for several years in the banking industry. Her banking experience as well as her own experiences buying and selling real estate gives her a unique perspective and means that she truly understands the financial and personal aspects of real estate transactions.
After a 25-year career in teaching, Sonja turned her interest to real estate. Her teaching experience helped her develop solid research skills, which she loves to put to work. Whether she is finding a great home or investment for you, you can be sure that she will research all the possibilities to find the perfect property to suit your needs.
Sonja is also available to help Spanish-speaking clients. She is fluent in Spanish and understands the culture.
---
Deanna is a native of Yamhill County. She grew up on a farm which has given her a strong work ethic. She is not afraid of hard work and will work hard to sell your home and find you the perfect new one.
She believes everyone should have an opportunity to own their own home and loves helping first time buyers find affordable housing.
Deanna comes from a large family which has given her the advantage of having many connections. She is eager and happy to help you find the home of your dreams.
---